---
I usually shoot surfing but NO waves, so I decided to go check the park. It really looks good! I had fun and took a few shots, decided to leave you guyz a lil something to say MAHALO!
Matt LeMond switch heelflip over the icecream cart.
Matt LeMond switch heelflip over the icecream cart.
Photo by RayRae
Jake Piasecki - stalefish
Check out photos of some of the latest sessions at the skatepark in the Photo Gallery
Airing Monday, November 9 at 9:00 pm Eastern Time (6:00 pm Pacific Time) and telecast three additional times, Venice Skatepark Crew and musical guest Matisyahu will appear on "The Daily Habit."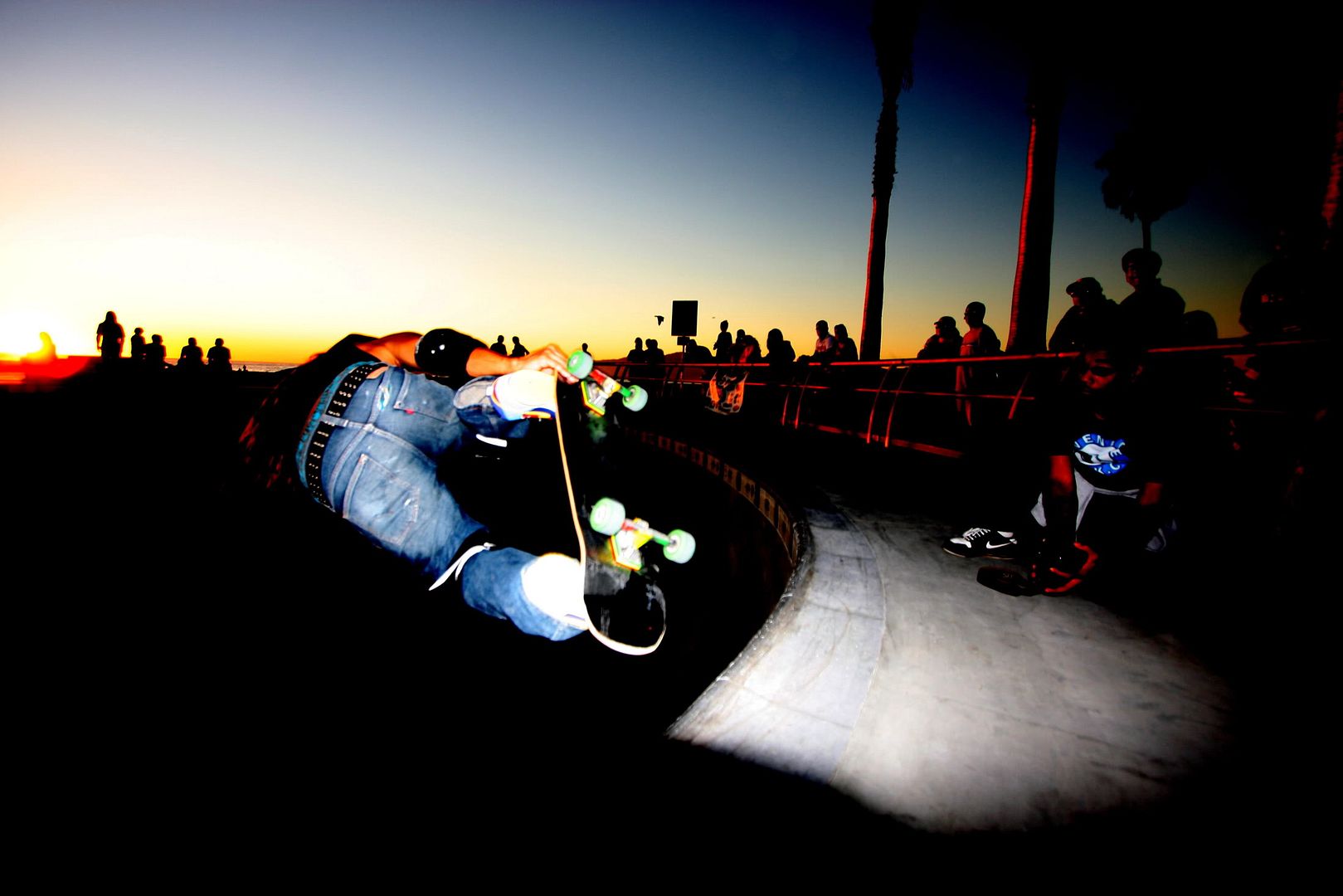 In 1914 the Panama Canal was opened for trade to the world. The possibilities for it to work was doubtful after the failure of its first design by the French. Later then, the United States took over on the project and ever since Panama has been very influenced by the US economy, military, culture and board sports. Americans had been enjoying since then the freedom, low cost of living and other hidden secrets that Panama had been offering. It was until 1999 when American Military Bases, Panama Canal Management disapeared by force due to an agreement made by dictator Omar Torrijos and Mr. Jimmy Carter. However, boardsports like skateboarding and surfing stayed with no signs of going anywhere yet.
Eric 'Tuma' Britton blasts a frontside invert in the pool! Notice... there's no bottom!